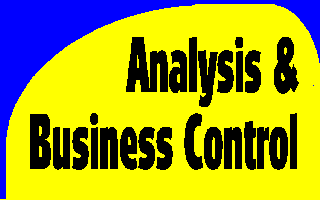 Apply an effective non costly Business Control, not only financial, and target and optimize both Volume and Profit!
Use services and tools from DataABC!
The high priority management tool - Activity Based Costing - Stefan Norrman!
---

&nbsp&nbsp
In English please
&nbsp&nbsp&nbsp&nbsp&nbsp&nbsp&nbsp

&nbsp
In Swedish please - p&aring svenska
---

Above to the left is a Java Applet included, not shown adjust your browser safety settings! The applet code is harmless.